Set amidst the coastal village of Canggu, Treehouse Studios is Stilt studios' newest hospitality addition, built as part of a four-building complex overlooking a landscape of lush rice fields.
Constructed on a site of 745 sqm, the complex design provides an elevated hospitality and retreat space that becomes a sanctuary away from the limits of everyday living.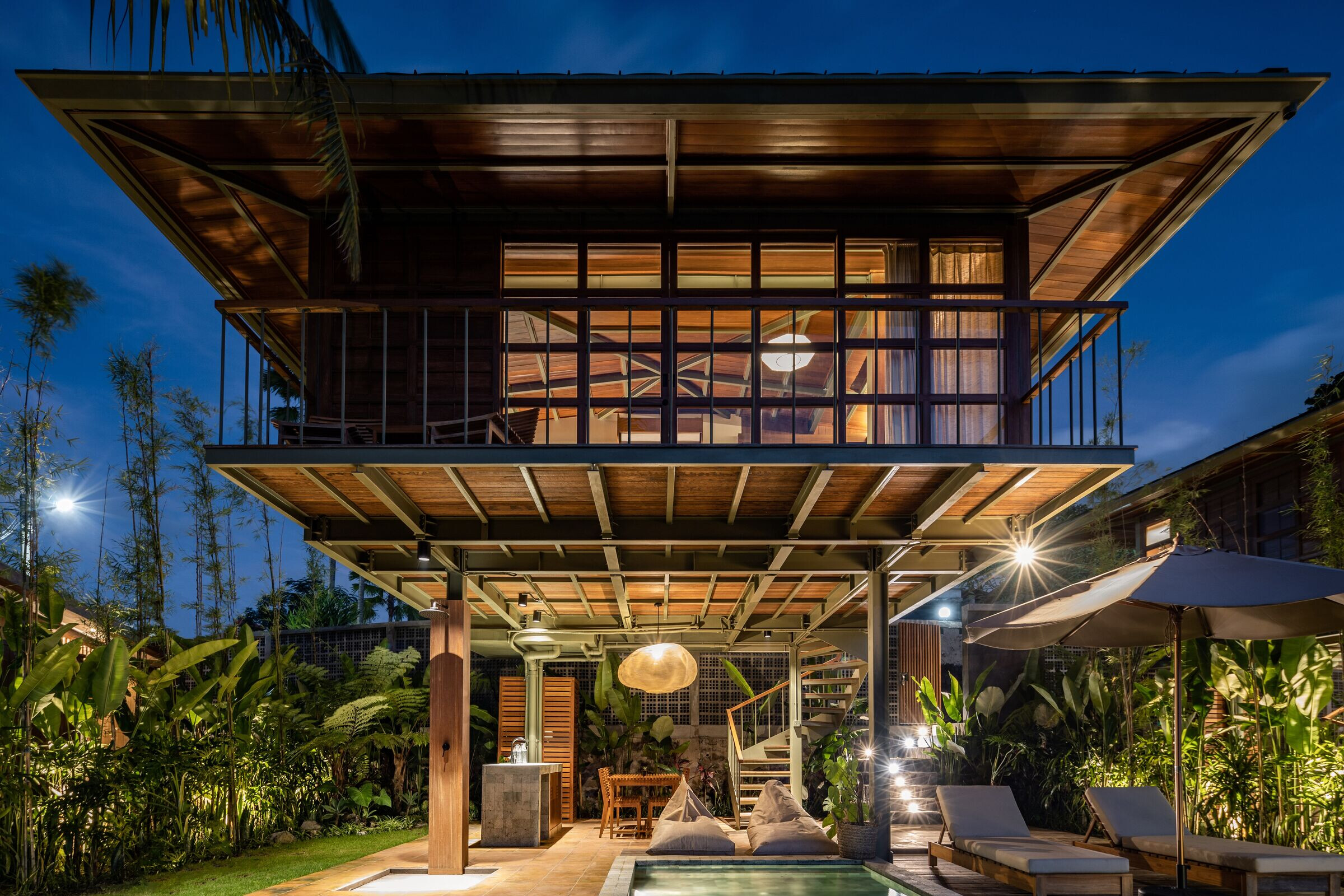 In line with the studio's design philosophy to tread lightly on the earth, the project uses prefabricated building elements, depending on a conscious selection of materials from responsible sources, and utilizes as much wood as possible to reduce the project's carbon footprint. Other sustainability features include the use of solar panels and recycled plastic bathroom sheets.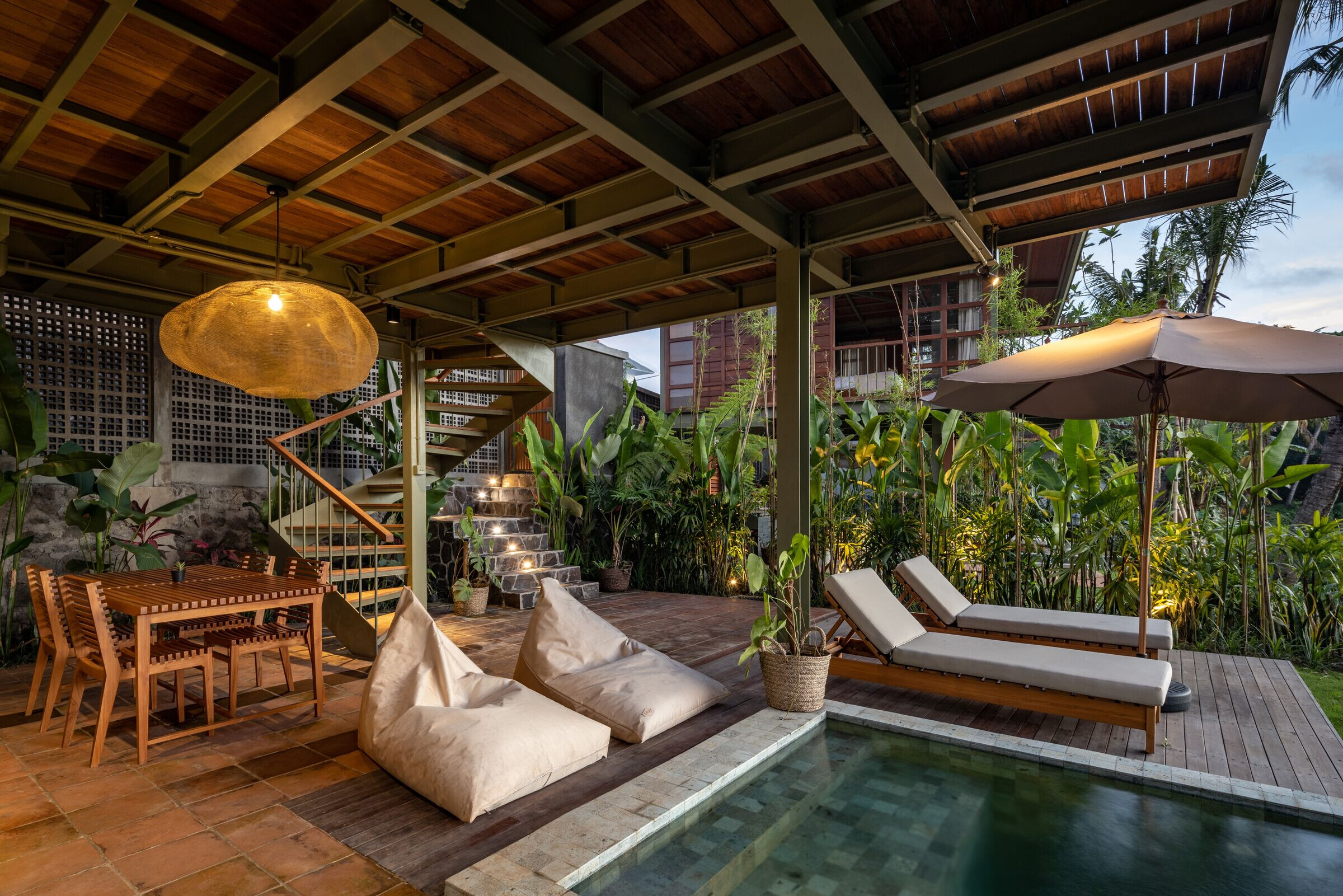 As visitors approach the guesthouse, they are invited to relax in a private plunge pool, unwind on a deck furnished with comfortable sun loungers, or gather around the dining table. They gradually ascend into the treehouse via a spiral staircase to the warm, wooden interior of the Treehouse Studio, enhanced by vivid tones and greenery.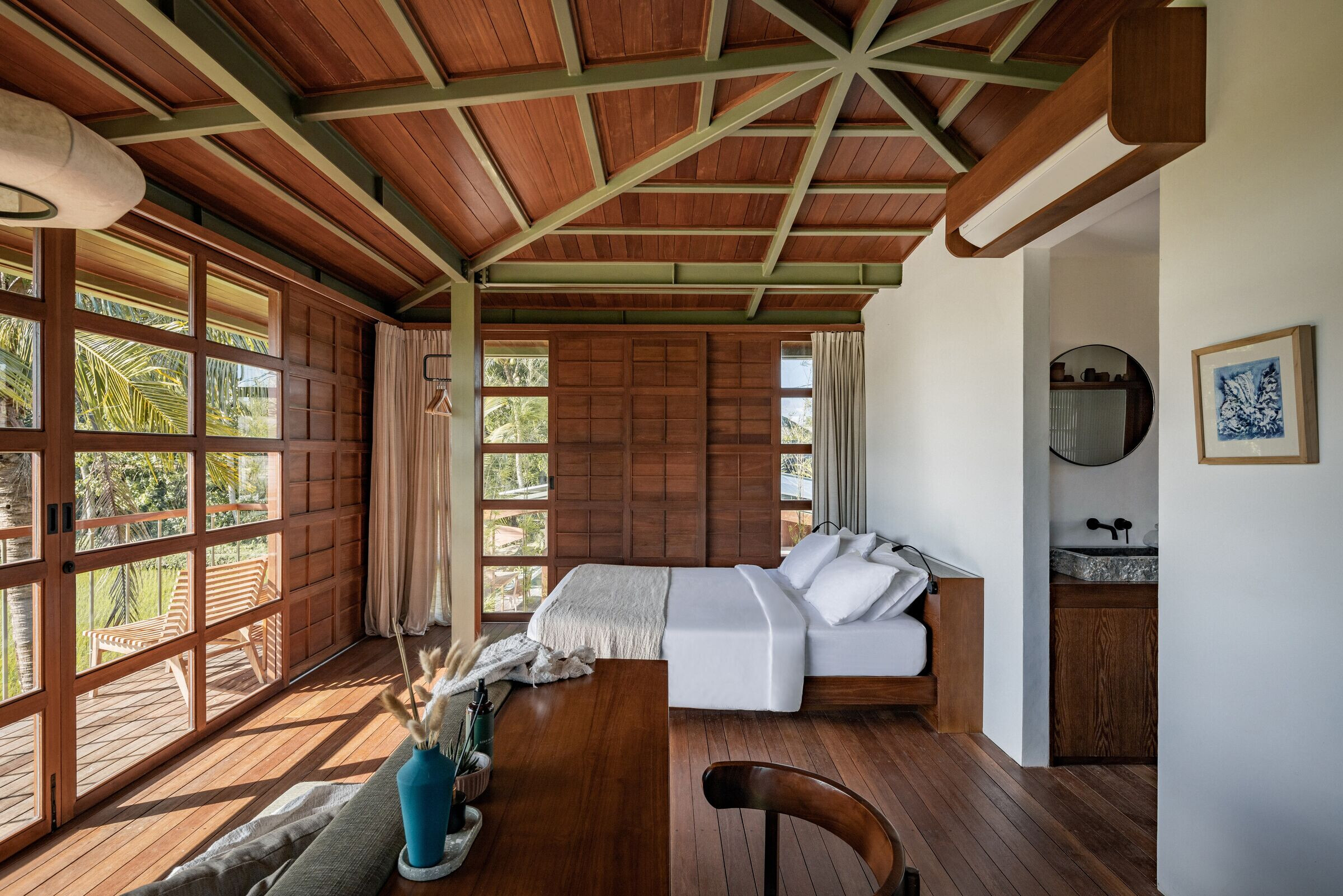 The interiors pay homage to Japanese ethos and Balinese culture, seeking to entice guests while offering a space for introspection and leisure. The open layout of the studio splits the main programmes into two levels, with dining, lounging and swimming below and sleeping, living, and bathing on the first floor, opening horizontally to the verdant landscape.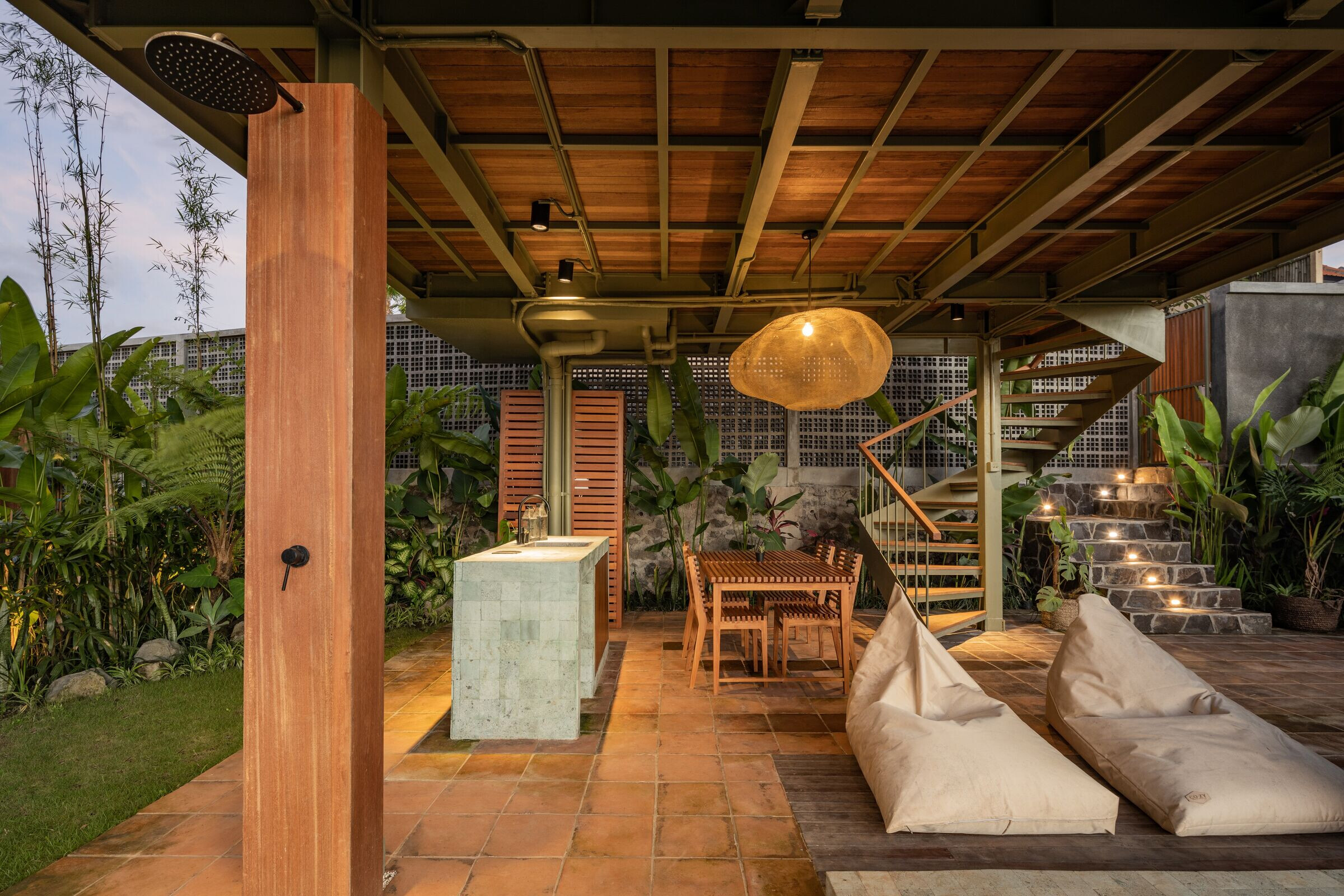 Therefore, the design allows travellers to connect with the natural setting while offering an unforgettable experience with a distinctive indoor-outdoor living concept.