Marking their third collaboration with designers Yatofu Creatives, Noodle Story is now bringing their commitment to design and Asian food to Helsinki, telling their brand's story with handmade noodles and dumplings alongside uniquely inspired interiors.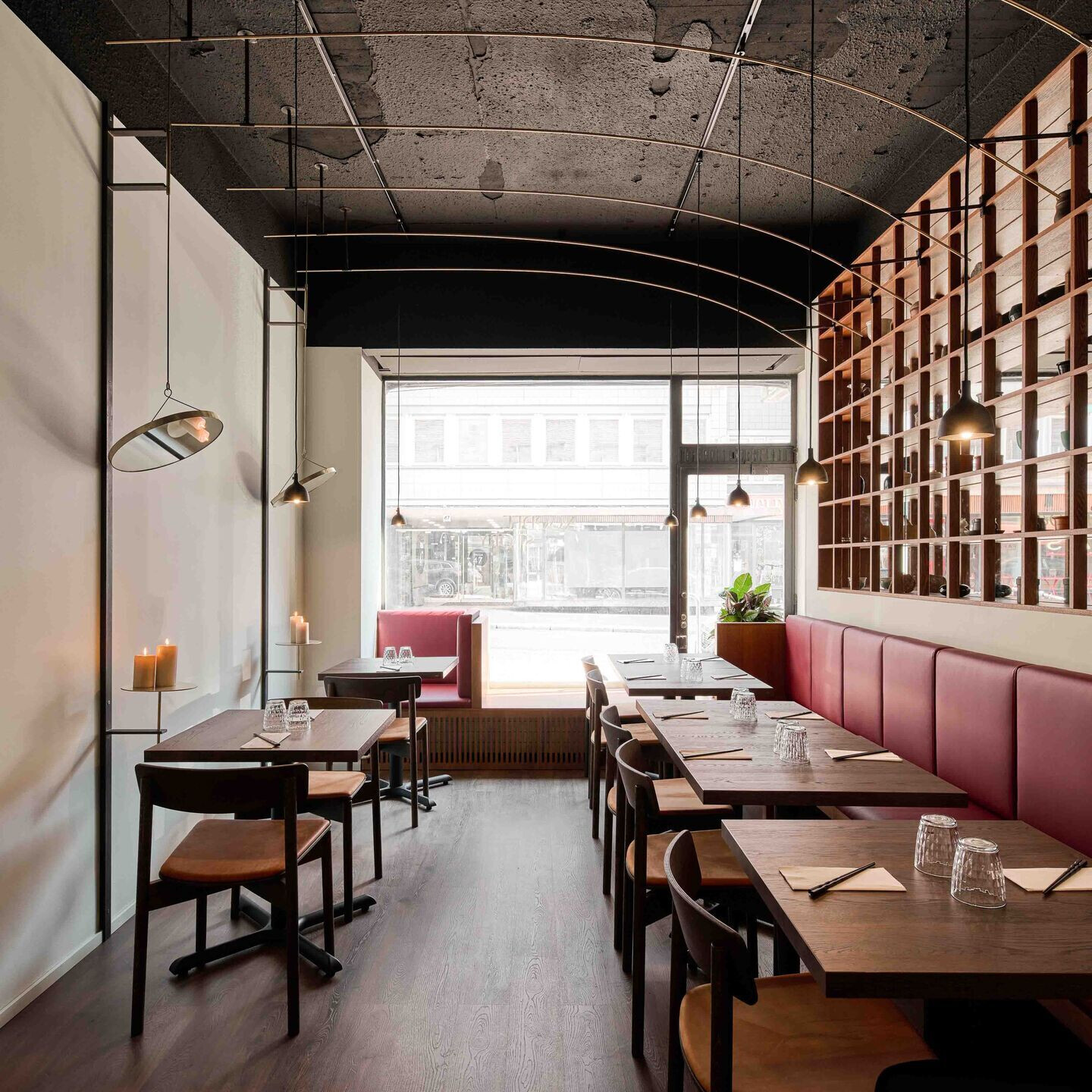 For this latest iteration, Yatofu Creatives found inspiration in a 'curio cabinet' they discovered in an antique market. The designers were instantly inspired by the idea of a single object that houses other items, which may or may not be authentic vintage yet nevertheless possesses a story and meaning. The Helsinki Noodle Story invites visitors to step into a spatial curio closet, uncovering the familiar or the curious, the nostalgic or the new.
Cozy and comfortable, the interior of Noodle Story is divided into a dining area, bar, and open kitchen. Soft oak finishes juxtaposed with a sage green section define the dining area. The flexible bar area is more private, enclosed by smoked oak and mirrored materials to provide a sense of intimacy. Finally, the open kitchen aims to engage guests as much as possible by making the food creation process visible.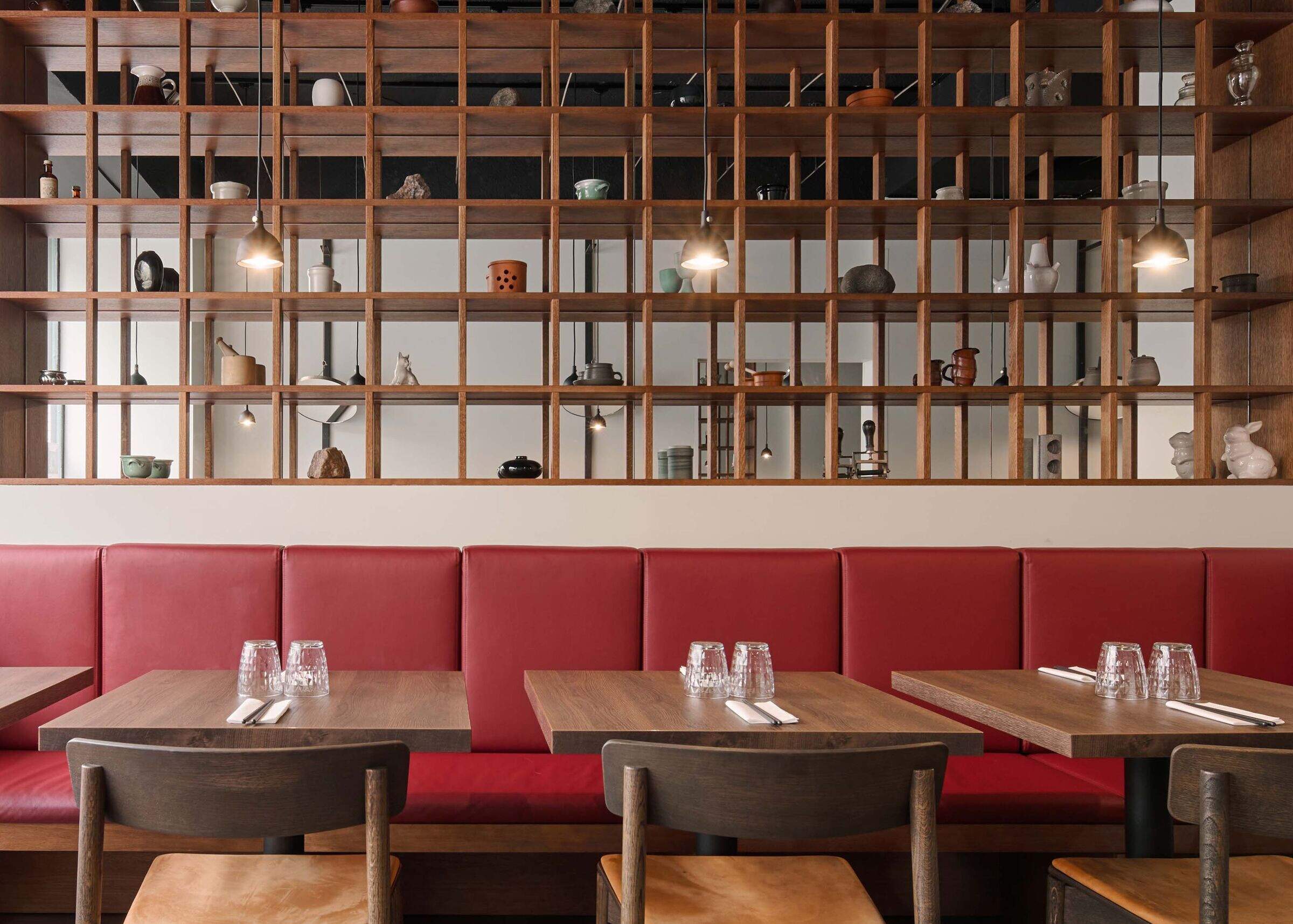 Throughout the design, Noodle Story features several interesting details. For example, a brass and metal feature on the ceiling brings intricacy to the raw black concrete in a minimalistic way. In addition, a mirror and candle installation playfully interacts with people and food.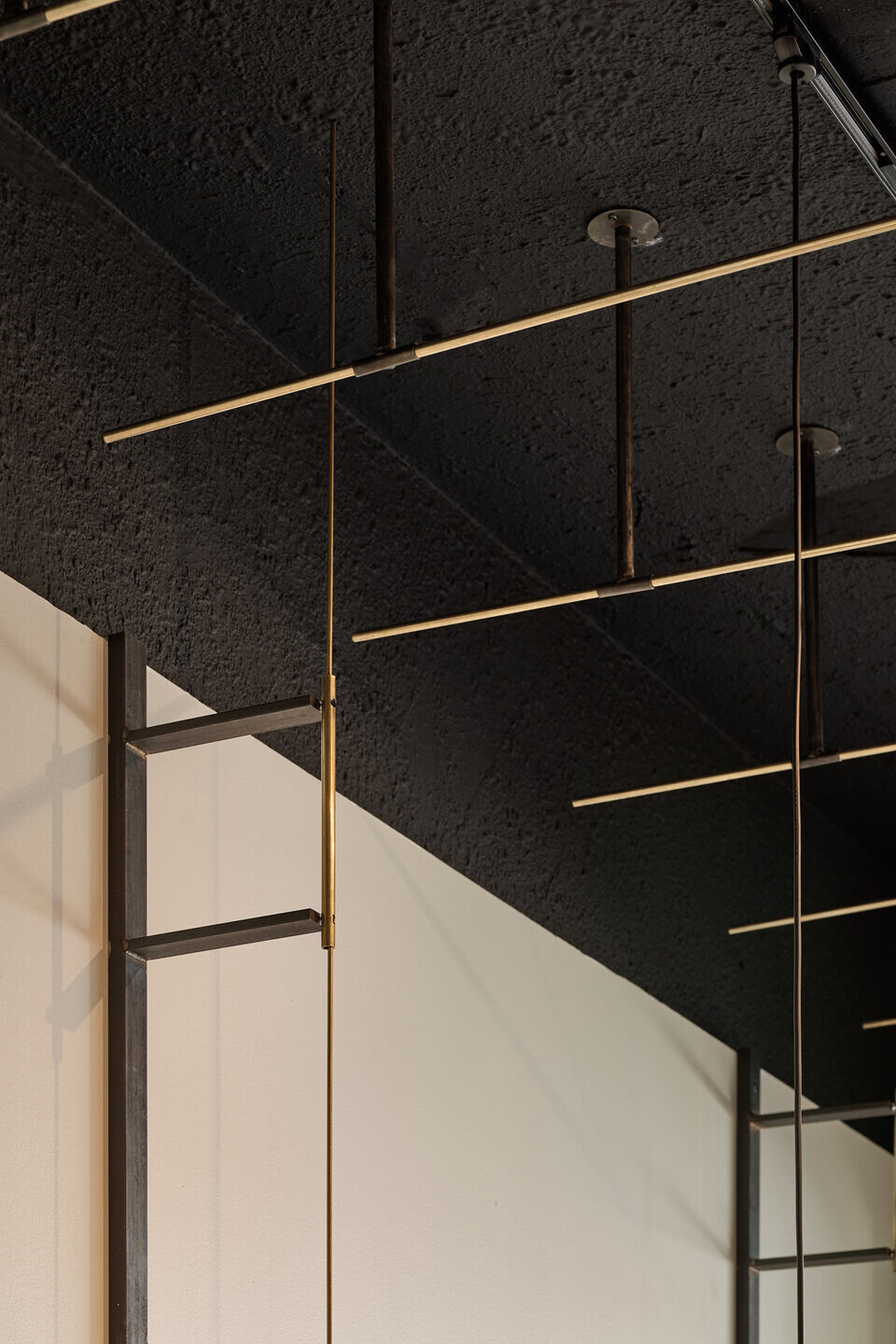 By connecting good food with a connective and aesthetically engaging experience, Noodle Story ensures visitors can associate memorable moments with their brand.