On the Greek island of Samos, Liknon by K-studio is an unconventional museum project celebrating Metaxa, the famed Greek amber spirit brand. The project is situated in a 100-year-old vineyard where the drink's best-known ingredient – the sweet muscat grape – thrives.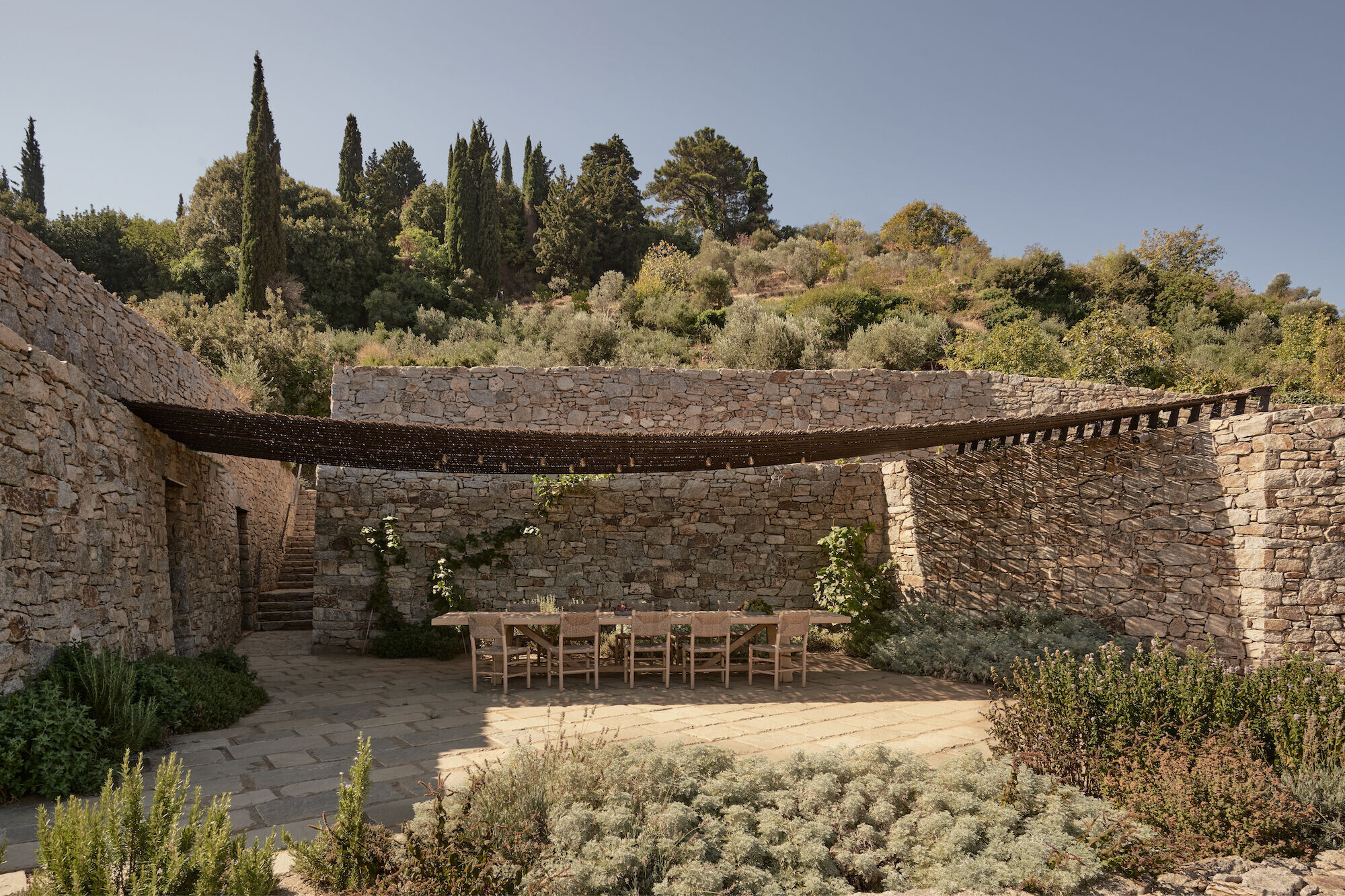 Integrating into its surrounding valley landscape beneath the small village of Vourliotes, the K-studio concept dissolves the traditional museum idea. In the place of a conventional building, vines and natural habitats come to the fore. Visitors are guided through the historic vineyard property and encouraged to draw in the sensory experience of the place.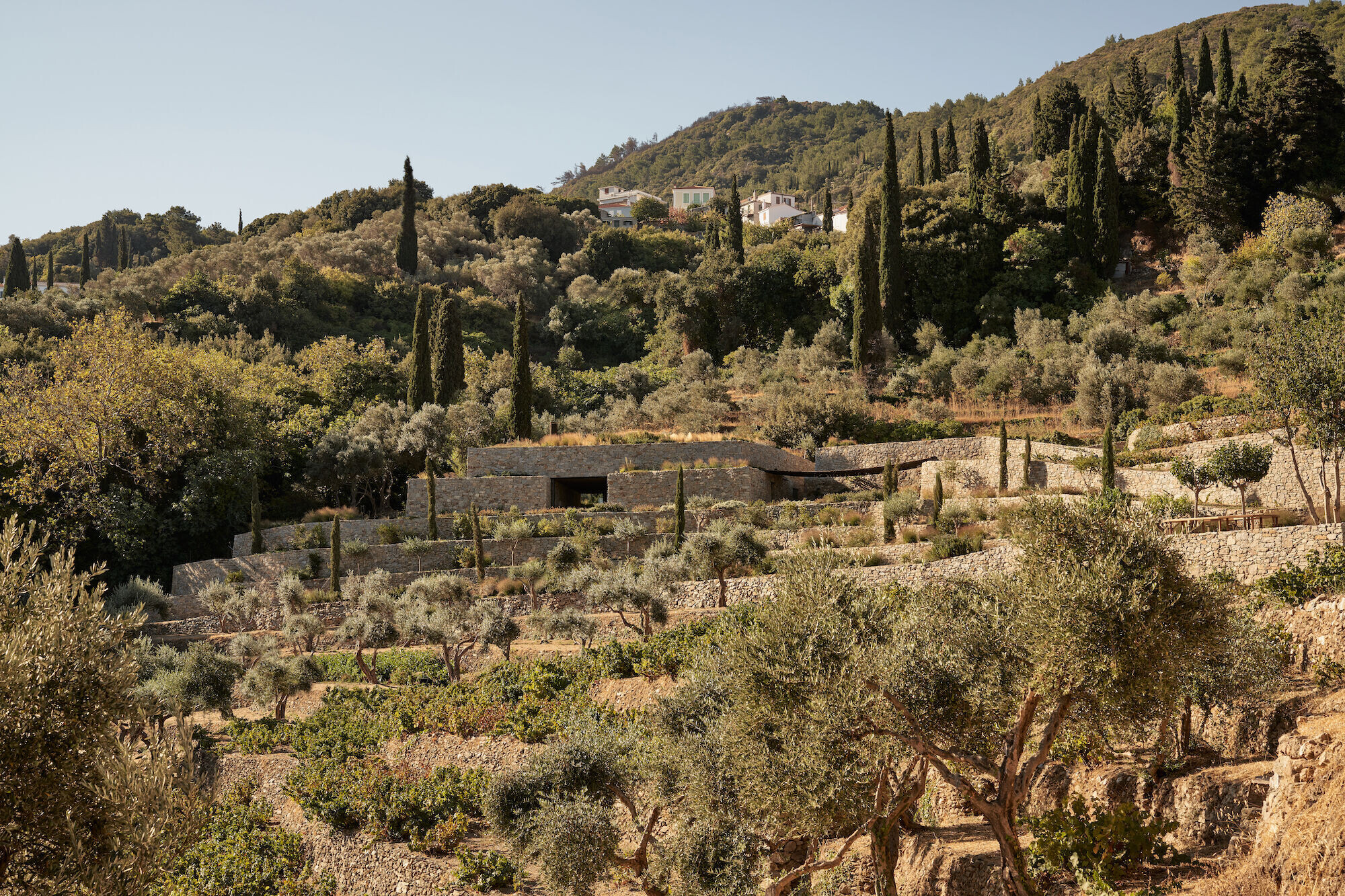 The scenery extends the traditional dry stone terraces where vines grow. Following the traces of an ancient path, the terraces take visitors on a walkthrough around and under the vines.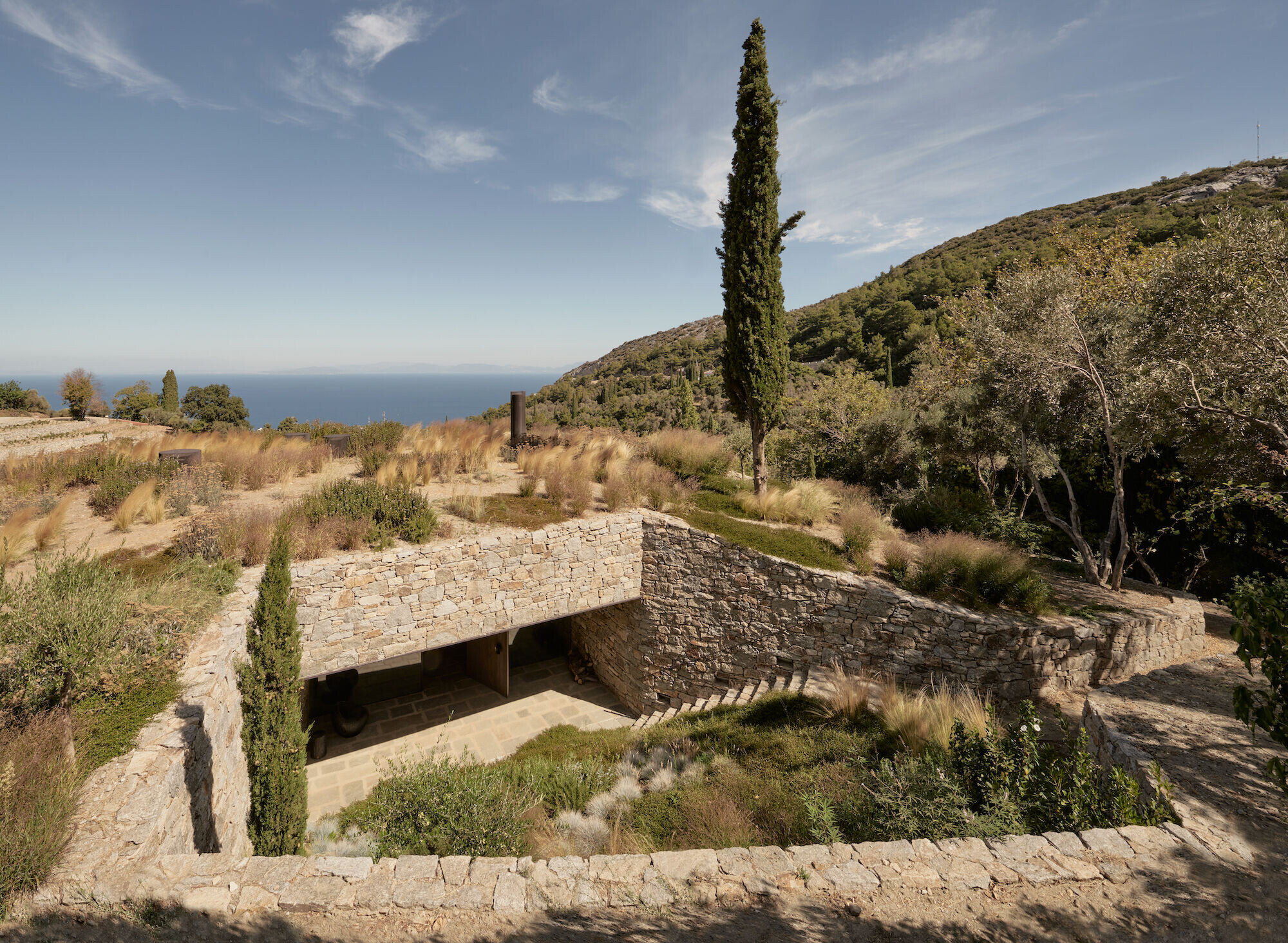 An underground interior space explores the connection with the roots of the brand. The rustic room celebrates not only the origins of Metaxa, but also the continuation and expansion of its production circle. Experimental new products and practices can be enjoyed alongside exhibits showcasing the drink's origins.