Estimated to be built between the period of 11th and 13th centuries, the Godelleta tower is a Building of Cultural Interest (BIC) under the category of a monument, the highest degree of protection bestowed on a historic building by the Valencian legislation. Restored by Hidalgo Mira Arquitectura, the structure comprises a quadrangular plan at the base that tapers towards the top, resulting in a truncated pyramid-shaped volume.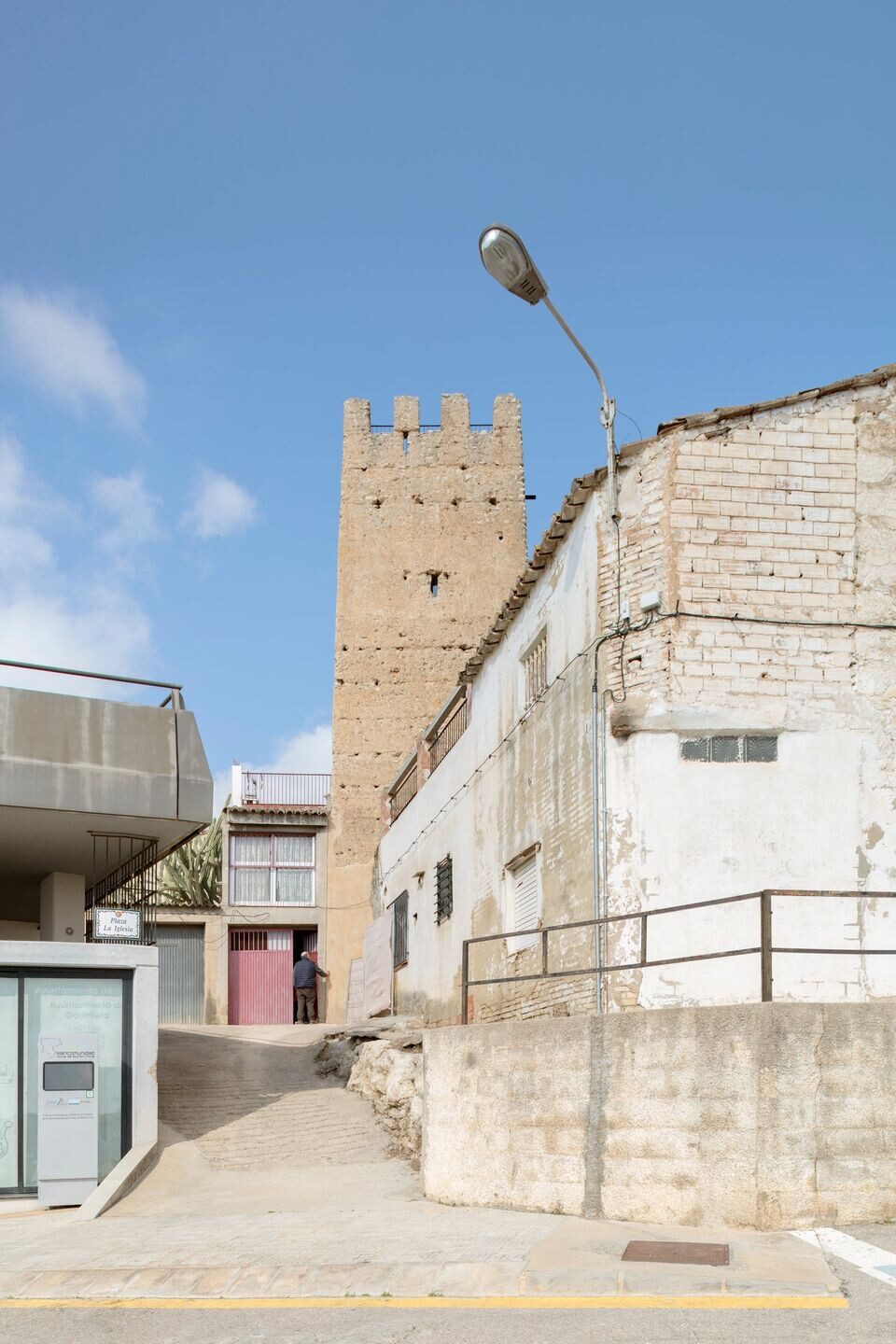 The 16m high tower has a wall thickness of roughly 1.30 m at the base, gradually decreasing to only 55 cm at the battlements as it ascends. The first phase of the restoration process involves the structural consolidation of the tower like patching up cracks with fibreglass rods to assimilate the lost mass of the walls, filling up unnecessary holes that recently opened up and proper cleaning and consolidating of walls to remove fungus, algae, lichen, and general dirt.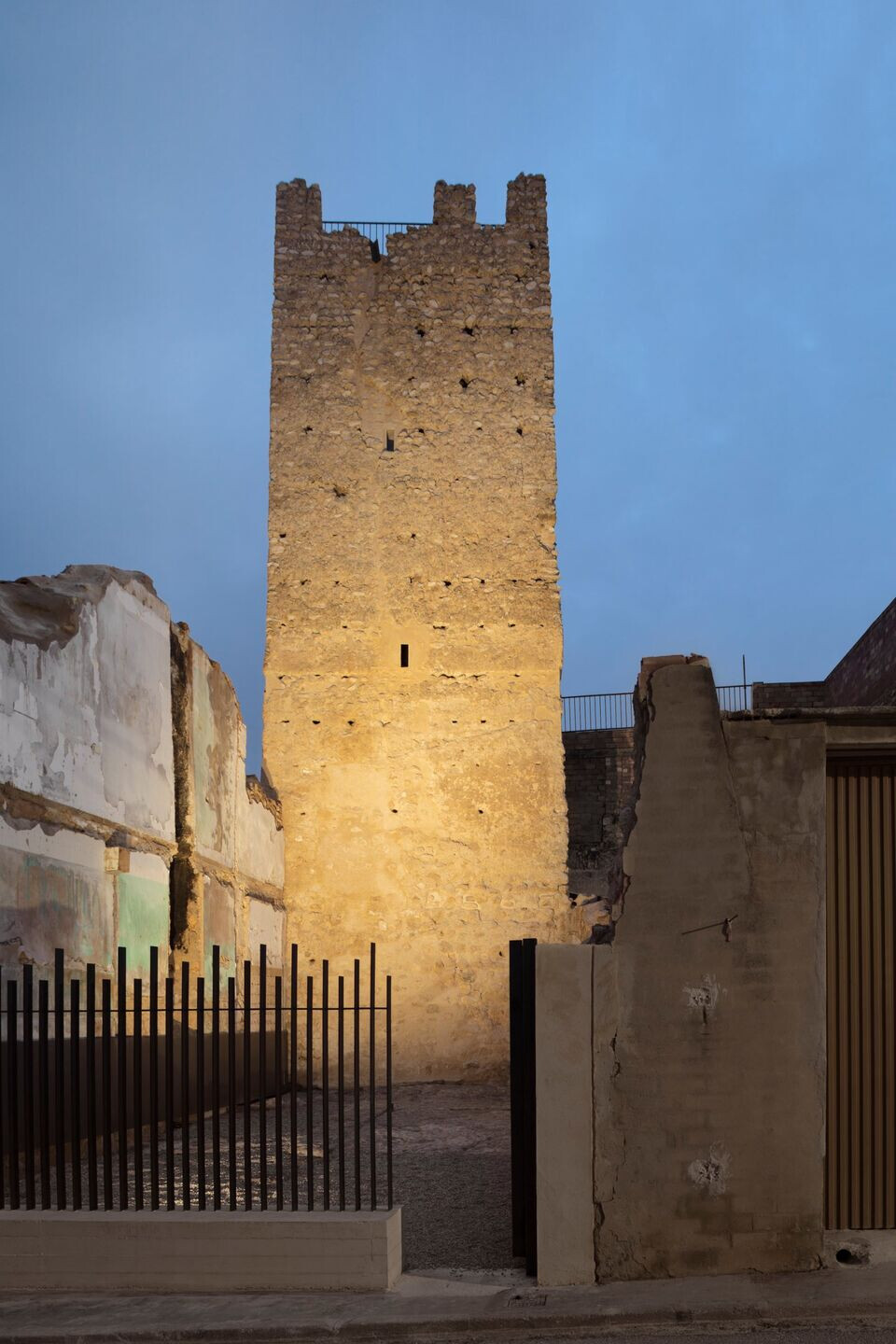 The second phase of restoration focuses on its typological recovery and interior modifications as a cultural and educational resource. The first step called for a connecting unimportant building's demolition, leading to the archaeological excavation and restoration of the outer wall of the tower.
Inside, the construction of new timber floors matches the tower's historical floors, adhering to the original structural types. The various levels were linked to one another by tiny openings in the slabs via simple steel stairs.
Finally, the former access to the tower on the first floor was restored, connected through a contemporary steel staircase resting on an ochre concrete base. Therefore, the restoration returns a piece of history to the city.