Nestled amidst a land of golden sunsets, with unparalleled vistas of the sea, sand and cliffs, in La Punta Zicatela, Mexico, lies the latest concrete masterpiece of Ludwig Godefroy, Casa TO.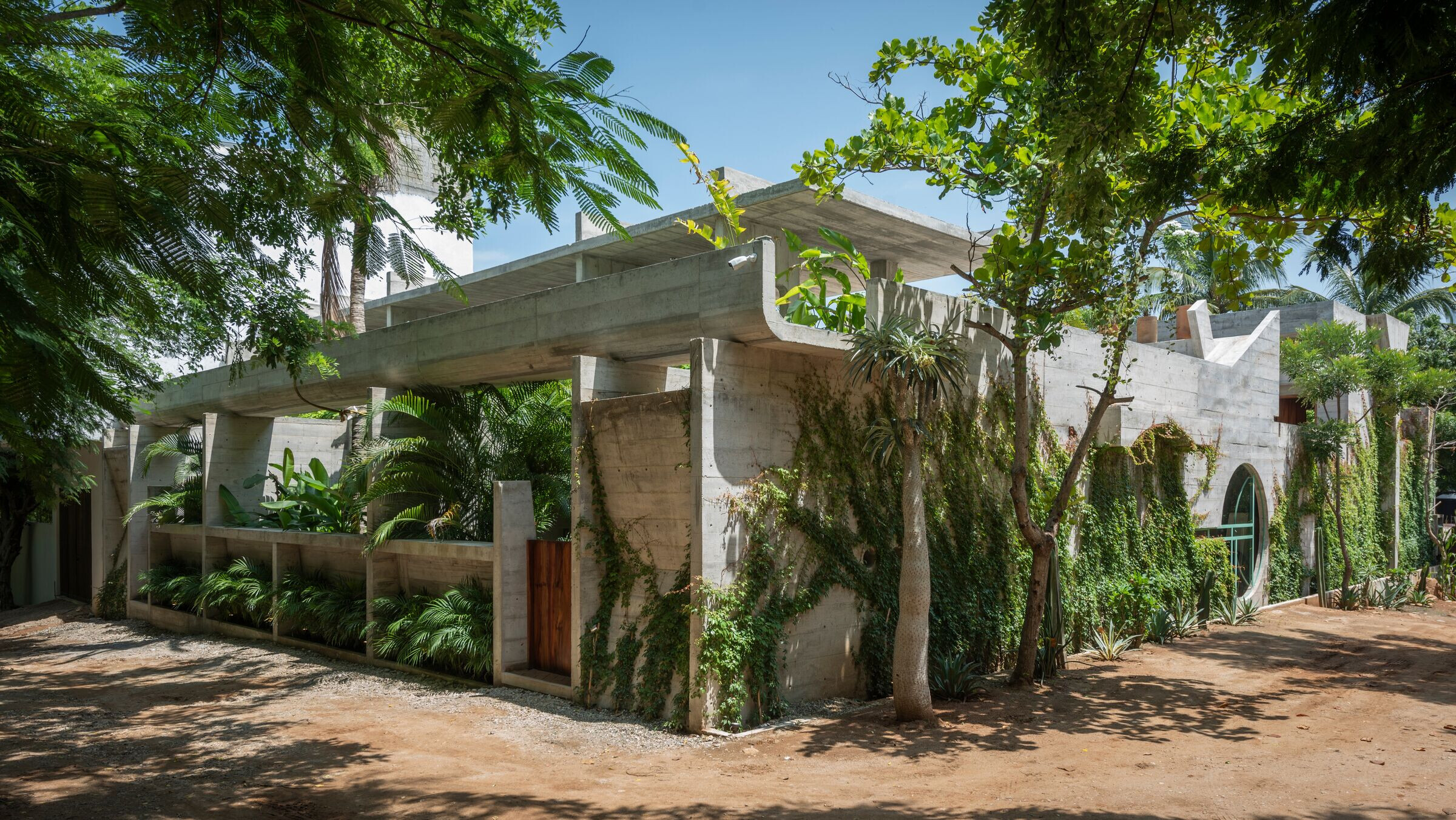 The two-storey boutique hotel, comprising nine suites, is the architect's reinterpretation of an Oaxacan temple, where visitors immerse in a state of absolute introspection. Owing to its proximity to the Zicatela Ecological community, it attracts contemporary nomads from across the world.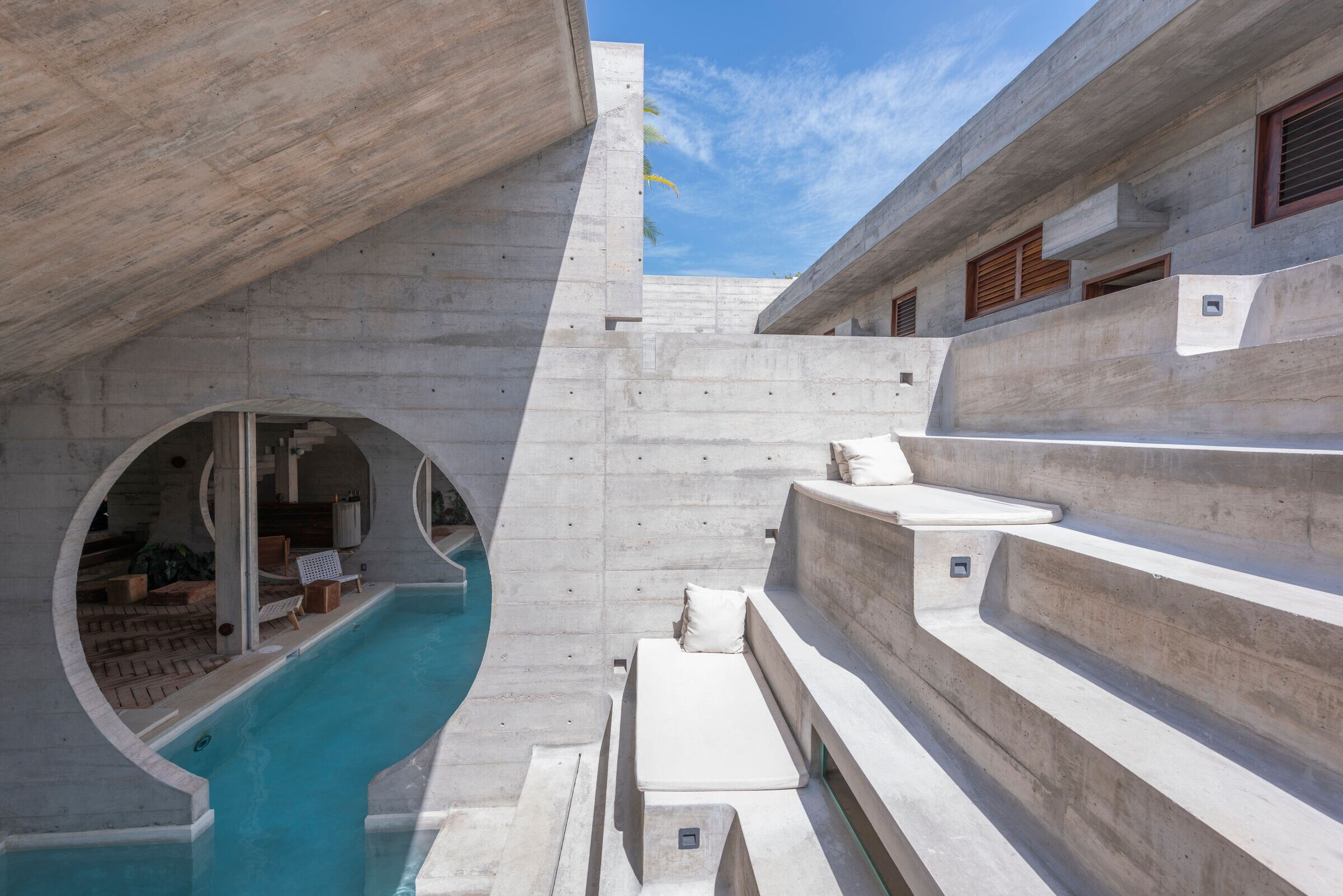 With a focus on sheer simplicity and conceptual luxury, combining culture and avant-garde in a prodigious structure enveloped in nature's serenity, the design seeks inspiration from the lattice pattern of two timeless waterworks; 6th-century Istanbul's Basilica Cistern and 19th-century Hornsey Wood Reservoir, London.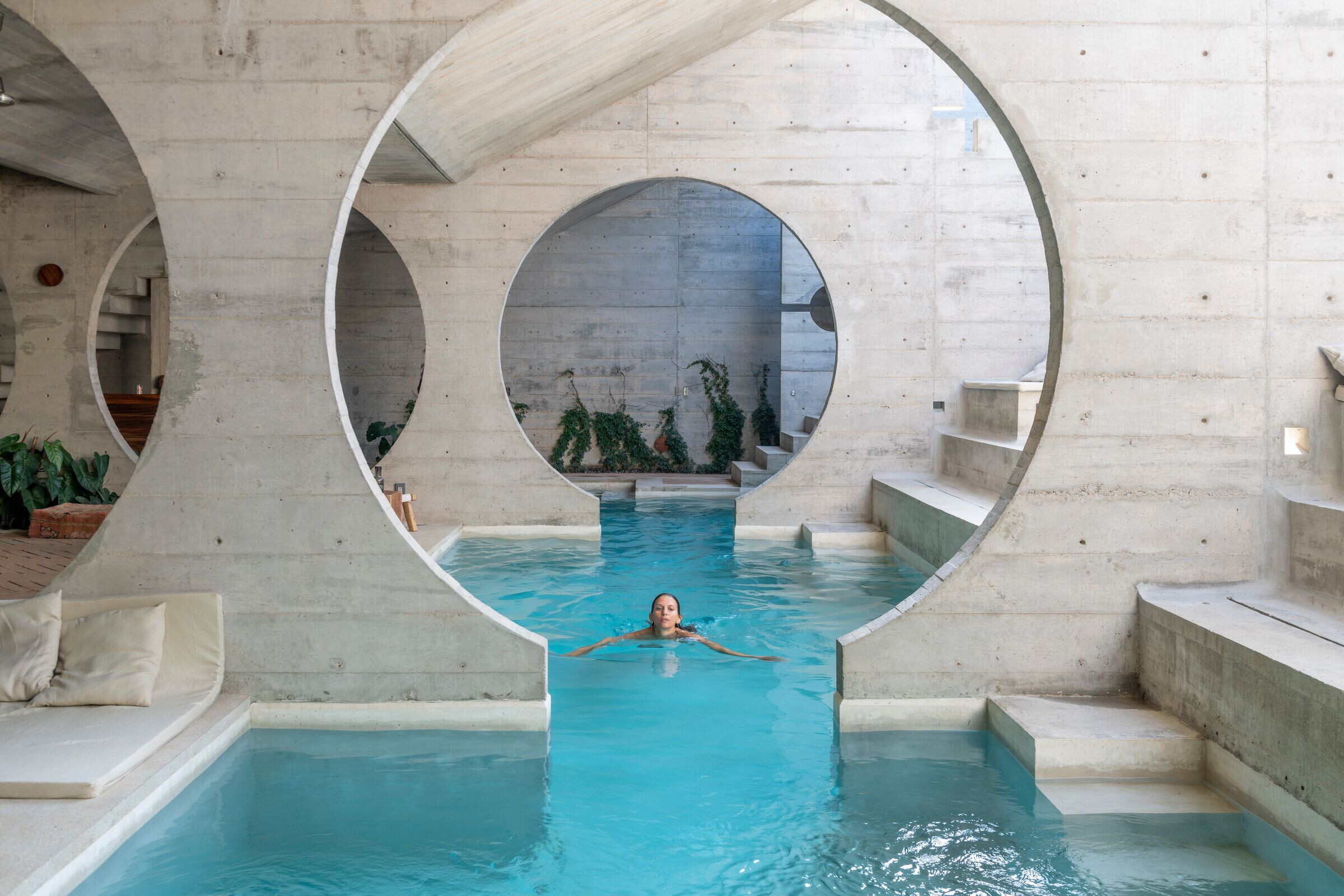 The focal point of Casa TO is its covered infinity pool and solarium. The vaulted volumes of the infinity pool recall the signature style of Le Corb, showing rectilinear lines, exposed load-bearing walls, lightweight structures, and open-plan interiors. Sculpted in cast-in-place concrete, the space offers a voluminous feel.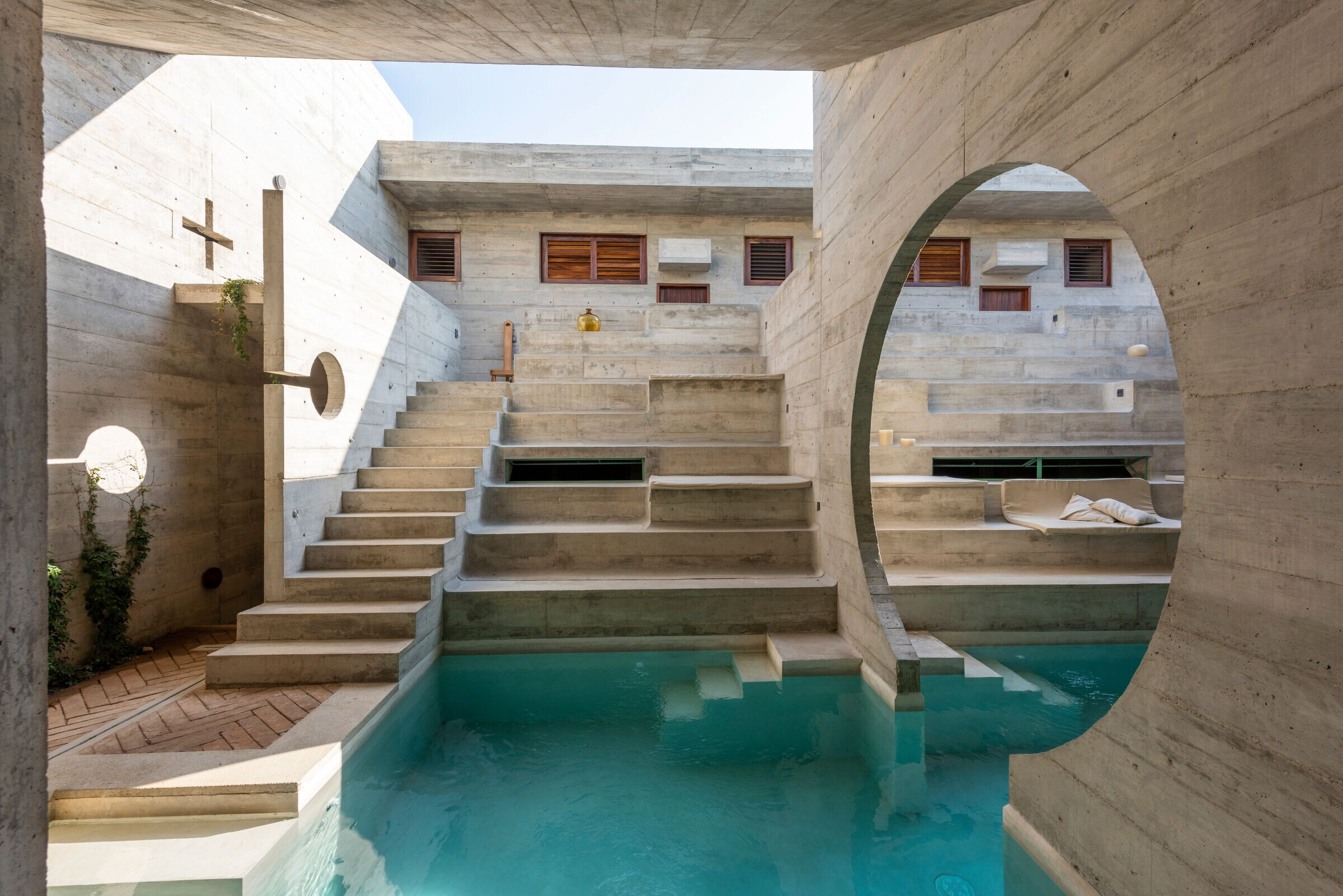 Surrounded by stepped seating that leads to hotel suites, the pool results in a natural cooling effect, a necessity in the region. Large, circular openings puncture through the longitudinal wall, dividing the pool into smaller, intimate areas.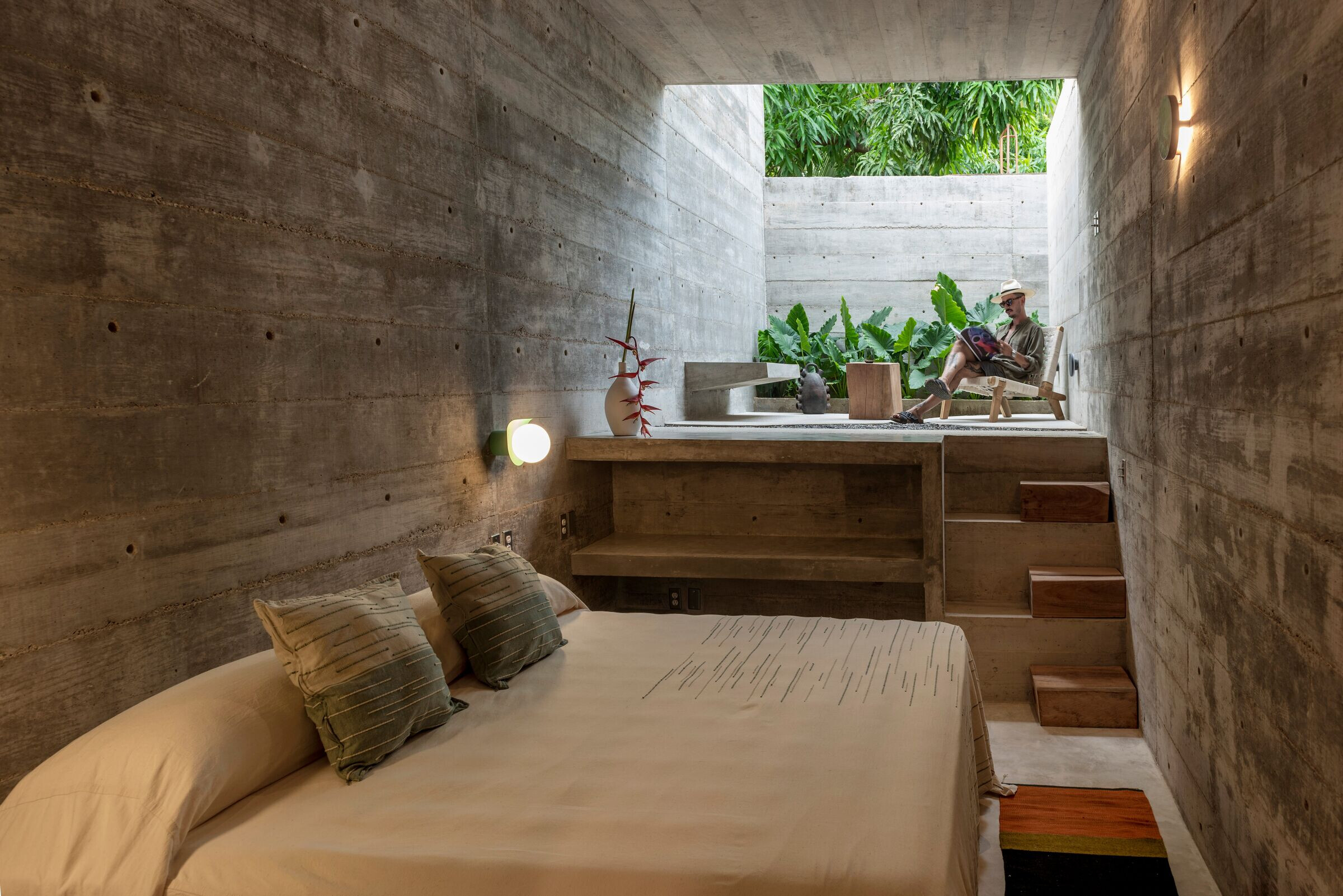 The palette encompasses raw notes of concrete and stainless steel with tones of turquoise as seen in the metalwork, Natural Urbano studio lamps, and other sculptural details, along with hints of yellow, green and blue. Tailored furniture crafted by local artisans, colourful rugs and tapestries, and the richness of potted plants softens the interiors.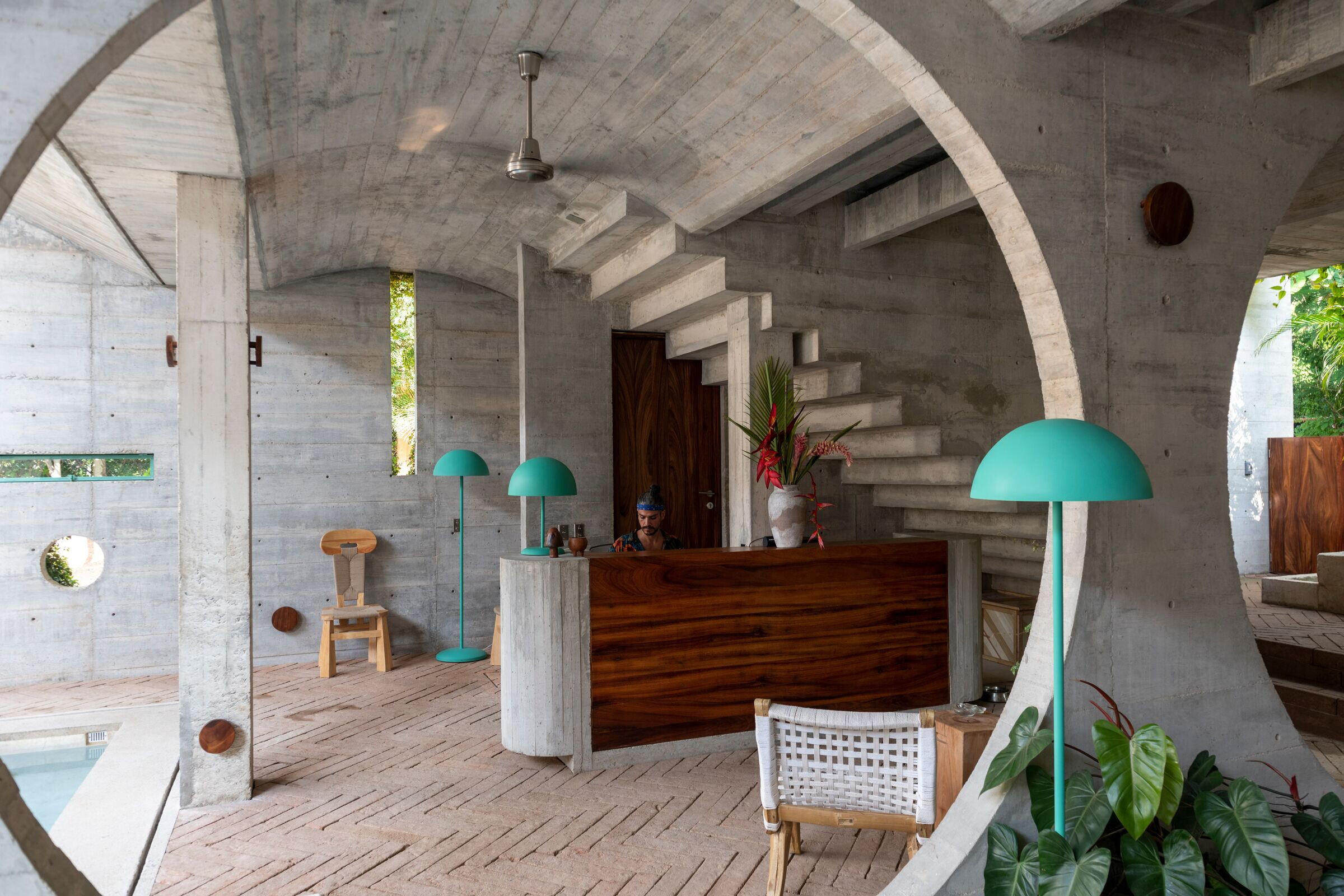 In conclusion, the design beautifully interweaves raw aesthetics, sensuousness and the tactility of materials, water and nature, resulting in a truly tranquil haven.